Hair Relaxer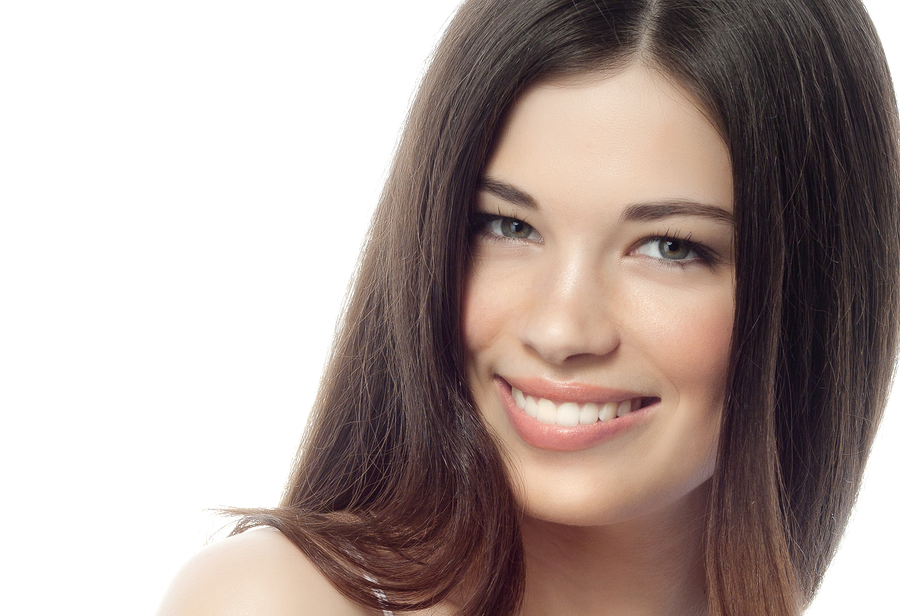 Hair relaxer treatments are a permanent way to straighten or smooth extremely textured and curly hair. There are many reasons people with curly hair would consider relaxing their hair. Some individuals with coarse, super tight curls desire the fashion choice of flowing, straight and softened strands of hair. Hair relaxers are a permanent solution; barring root grow out, to having straight hair without the daily hot ironing. Hair relaxers can be a time saver and offer beautiful, straight hair.
The History of Hair Relaxer
The invention of hair relaxer happened inadvertently by Garrett Augustus Morgan in 1910. He was working in a sewing machine repair shop creating a new lubricating liquid for the sewing machine needle. After a long day working he used a wool cloth to clean his hands and the next day found the rough portions of the cloth were flattened out and the cloth was soft and smooth. Mr. Morgan later tried the liquid on a curly dog and found the formula softened and flattened the dog as well.
It was then that "G.A. Morgan's Hair Refining Cream" was invented and sold as the first chemical hair straightener. He progressed to expand his line of grooming products to include many other hair products and specialized combs. Garrett Augustus Morgan wasn't all about the hair though. He went on to be a pervasive inventor and invented a myriad of inventions such as a gas mask and automatic traffic signal. A great man, Mr. Morgan is also famous for heroics. In 1917 he used his newly invented gas mask to save workers trapped in a tunnel system. A successful ground-breaker, he was also the first African American in Ohio to own an automobile.
How Does Relaxer Work?
Although there are a wide variety of hair textures and styles, those with curly hair may both embrace and love their curls or hate them and are ready for a change. Those that want a transformation from their curly, hard to manage hair, often consider hair relaxers. Some people with extremely tight curls may find it difficult to break the bond of their hair's structure and straighten their hair without professional strength relaxing products.
The relaxer is first applied to the roots of the hair and then is spread over the rest of the untreated hair. It remains in place for a preset interval, during which time it will alter the texture of the hair by a process of controlled damage to the protein structure. This breaks the bonds of the structure enough to cause the hair to soften and enable the hair to be straightened. Once the relaxer has worked to the desired consistency the hair is then rinsed, neutralized and deep conditioned.
Having a Professional Hair Relaxing Treatment
It is necessary to have a professional, experienced and first-rate stylist to apply your hair relaxing treatment to ensure that your hair turns out soft, healthy and sleek. Many people have tried a home relaxing treatment but it only takes one mistake in the application or time of treatment to damage your hair beyond repair. Everyone's hair is different and a professional stylist can determine how much time and product your hair needs. This is why an accomplished professional is invaluable. With a professional you have the peace of mind that you will be leaving with the beautiful, soft and sleek hair that you want.
During your consultation the stylist will be able to determine the best relaxing product and technique for you based on the texture, curl and condition of your hair. It is important during your consultation to let your stylist know the history of your hair. If you had any other treatments or chemical processes to your hair they will need to know about it before beginning the relaxing treatment.
Your professional relaxing service will also include a luxurious scalp & hand massage to relax and pamper you, as well as a soothing shampoo, conditioning treatment followed by a styling of your new hair. This ensures you leave in looking fantastic.
Use the Best
For a great hair relaxing treatment the best hair stylists in the Waynesboro/Stuarts Draft area are ready to help you attain the new sleek look you want. Call Attitude Salon at (540) 946-6888 to schedule your consultation today.
Tags: Hair Relaxer