Join Our Team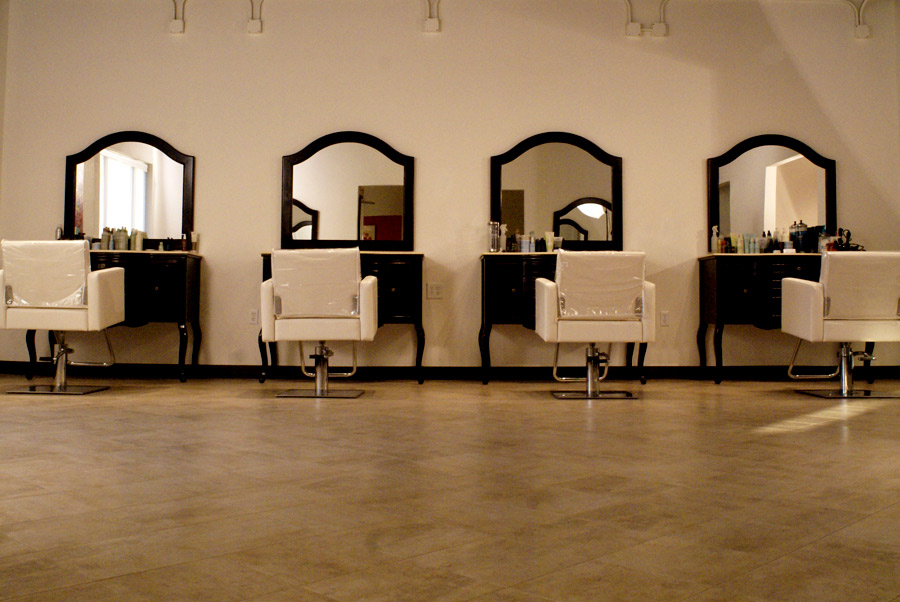 At Attitude Salon, we work as a team to help each stylist reach their potential and provide their clients with an exceptional experience. Here's what we offer our stylists:
Excellent Location
Attitude Salon is just a few minutes from exit 94 on Interstate 64 , and conveniently located just off the intersection of Broad Street and Main Street in Waynesboro. Look on a map, and you'll see why we not only have clients from Waynesboro, but also Fishersville (7 Minutes away), Staunton (15 Minutes), Stuarts Draft (10 Minutes), Afton (15 Minutes), Crozet and Ivy (20 Minutes), Charlottesville (25-30 Minutes), and Wintergreen (30 Minutes). Attitude Salon is centrally located and easily accessible!
Modern Equipment
Brand new luxurious salon equipment including: reclining shampoo lounges (all of our clients comment on how comfortable they are), full mirrored stations with tons of personal space, and comfortable, clean station chairs. Our Spa room, manicure & pedicure area, and massage area are all stylishly decorated and provide a relaxing environment for each of our guests. Our chic reception and retail area is elegantly designed and provides an exceptional environment perfect for interacting with guests.
Exceptional Atmosphere
If you've looked through our website, you've noticed how beautifully designed our salon is. Also, click on the "About Us" tab, and you'll find that providing an exceptional environment for our clients is an integral part of our business goal; this goal also extends to our stylists. We believe that each of our stylists is an essential part of our creative family. We strive to provide them with a drama free environment that allows them to grow their clientele, as well as the freedom to express their individuality in style, fashion, and beauty. Here at Attitude Salon, we are passionate about what we do, excited about meeting new guests everyday, and welcome the challenge of learning new techniques in beauty and style. We welcome like minded professionals that share this Attitude.
World Class Products
Attitude Salon proudly offers our guests and stylists the exceptional line of AVEDA products. Our Aveda products are chosen with the belief that they are the best the industry has to offer. Additionally, we identify with Aveda's aspiration to connect beauty, environment, and well being as well as their mission "..to care for the world we live in, from the products we make to the ways in which we give back to society."
Easy Parking
We have plenty of parking within a few yards of our main entrance. Additionally, you won't have to fight unbearable traffic to get to our salon!
Continued Growth
We believe that it is important that our team members continue on their path to excellence while providing services here at Attitude Salon. We require each of our stylists to seek advancement through education while providing an environment that nurtures creativity and expression in style. We also provide world class education led by AVEDA artists that regularly visit our salon.
Excellent Perks
As a member of our style family, you'll enjoy the benefits of an outstanding commission, flexible scheduling, generous discount on products (products used for the stylist's personal use are offered at cost), complimentary personal beauty services, discount on services offered to family members, company provided marketing tools (business cards, brochures, and multi-media advertising), and a paid vacation after one year.
Contact Us Today
We are currently looking for an experienced stylist. Our beliefs drive our passion … join us in our pursuit of excellence. Click here to email us today or call us at (540) 946-6888.