About Us
Attitude Salon was founded on three basic principles:

           Exceptional Service.           Exceptional Environment.           Exceptional Products.
Exceptional Service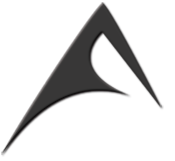 We strive to create an exclusive experience that rivals the most luxurious salons in the stereotypical metropolitan settings. Our artisans endeavor to provide a professional yet creative experience by tailoring their service to each individual guest and their style. Truth is, we love what we do and are excited about seeing every one of our our clients, every single visit.
Each of our artisans is required to attend quarterly education classes to stay abreast of the incessantly evolving trends, ensuring that your stylist is up to date on the most current developments in beauty and fashion. We not only aspire for consistency in excellence, but a consistency in customer loyalty that is unparalleled in the fashion industry.
Little things matter to us. You won't find our artisans talking on the cell phone while attempting to attend to your style needs. Our passion for what we do, consistency in fashion and beauty techniques, and a dedication to customer service allows each of our guests to leave our salon not only looking beautiful and sexy, but feeling refreshed and rejuvenated with a new attitude for the day.
Exceptional Environment
Our salon was designed and built with the purpose of providing an aesthetically pleasing yet comfortable environment for each of our guests. Upon visiting Attitude Salon, you'll find that each station is spaced at comfortable distances that encourages you to hold a conversation with your stylist without feeling interrupted by surrounding noise.
Unlike chaotic metropolitan salons that require inconvenient parking and walking long distances, you'll be able to park within a few feet of the salon's entrance. We have even examined, tested, and chosen a shampoo lounge that, unlike conventional shampoo stations that are extremely uncomfortable, allows you to enjoy our relaxing scalp and hand massage without discomfort. Lastly, Attitude's chic ambiance encourages individuality and our elegant decor is second to none in the region.
Exceptional Products
Our Aveda products are chosen with the belief that they are the best the industry has to offer. We identify with Aveda's aspiration to connect beauty, environment, and well being. If you struggle to find a perfect balance between life's trilogy of family, career, and wellness, then you'll identify with thier mission "..to care for the world we live in, from the products we make to the ways in which we give back to society. At Aveda, we strive to set an example for environmental leadership and responsibility, not just in the world of beauty, but around the world." Our beliefs drive our passion ….join us in our pursuit of excellence.
Call us today at (540) 946-6888 to schedule your appointment!