Our Location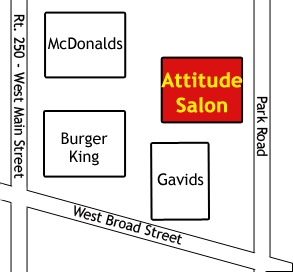 You'll be happy to learn that Attitude Salon is in a great location with easy access parking. We're located in the brick building right behind the "old" McDonalds and next to Gavids Restaurant.
Our address
Attitude Salon
1522 B. Park Road
Waynesboro, Virginia 22980
Interactive Map
For more details, please see the interactive map below.