Hair Extensions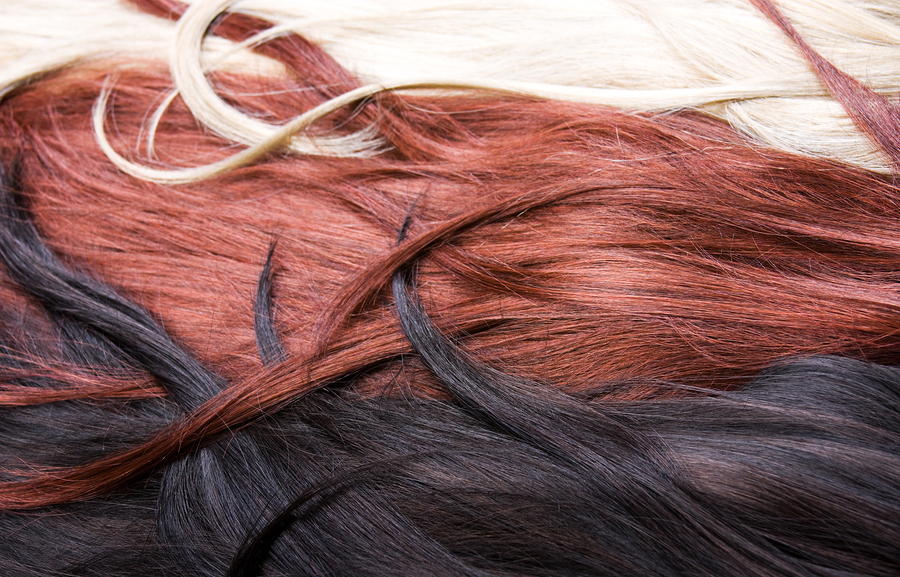 Hair extensions are the technique of lengthening or adding volume to your hair by integrating either artificial hair or natural hair collected from other individuals. These hair techniques are advanced and are used to change the hair drastically without looking unrealistic when done by a trained expert. With modern advances you can have the entire look, length and volume of your hair changed in only one appointment.
The first known hair weaves and extensions were in ancient Egypt, where men and women used extensions or additional hair placed in their own hair to give a more refined façade. Extensions went out of style as the advent of wigs took over however, since the 1950's weaves and extensions started to see resurgence. Currently, modern celebrities have increased the current popularity and accessibility to hair extensions.
Synthetic vs Human Hair Extensions
When choosing hair extension the first big choice you need to make is to decide between human hair extensions or synthetic hair extensions. Human hair extensions are initially more expensive, however they are more natural and usually last much longer. That said, when choosing a salon, it is important to choose one that uses only high quality human hair extensions. There are many different qualities of human hair extensions available and if you are going to invest in human hair it is more cost effective to choose a high quality product that will last longer and look the best. You are worth it.
Cheaper human hair is of low quality because it is placed in acid baths that destroy the cuticle. Although this makes the hair lose its natural shine, the hair is covered with a silicon layer to temporarily restore the shine, which looks beautiful, but wears off after only a few washes. Eventually, the cheaper human hair will become brittle, dry, matted and tangled.
Superior human hair costs more but lasts longer and looks better. Good quality human hair extensions are very easy to maintain, as they can be treated just like your own hair. After you have washed your hair, the human hair extensions will dry the same as your own hair does, which makes it easier for styling. Unlike synthetic hair extensions, you can use curling tongs and straightening irons freely on human hair extensions.
Synthetic hair is a manmade hair that is created to look just like your own hair. However, for the most part synthetic hair extensions have a different shine and it moves differently than human hair. Although as a rule, synthetic hair does not blend in well with human hair, new synthetic fibers are now being created that are look more like human hair and are more heat resistant than the synthetic hair of the past. Synthetic hair extensions are the least expensive option, but need to be maintained and updated more often.
One of the positive aspects of synthetic hair is that it holds a style much better. If you want your extensions curly, you cannot use irons but using heated rollers, the curls will last for days. If you want to wear your extensions straight, it will stay that flat and smooth, even in the rain.
Fastening Your Extensions
There are many methods to fitting your extensions from clip on temporary extensions to more permanent methods such as bonding with heated glue or fusion, which is a natural looking glue. There is also glue less method such as micro rings and sealing your extensions with braiding techniques like netting, lace fronts or the most common installation technique of tracking which lasts a very long time.
Using a Professional Stylist for Your Extensions
A professional stylist is necessary to ensure that your extensions are incorporated into your hair in a natural looking and quality manner. A trained, experienced and knowledgeable stylist is an invaluable part of the process. It is a waste of time and money to invest in high quality extensions and then not have them installed correctly or appropriately. You're investing in yourself and you are worth the best. During your consultation the stylist will be able to determine the best extension product and fastening technique for you based on your lifestyle, budget and the look you want to attain. They can work with you to create a style that is helps you look your very best, keeping in mind the texture, coloring and strength of your natural hair to give you the most natural looking blend and extension placement.
Use the Best
For a great hair extensions the best hair stylists in the Augusta County area are ready to help you attain the new look you want. Call Attitude Salon at (540) 946-6888 to schedule your consultation today.
Tags: Hair Extensions