All Over Hair Color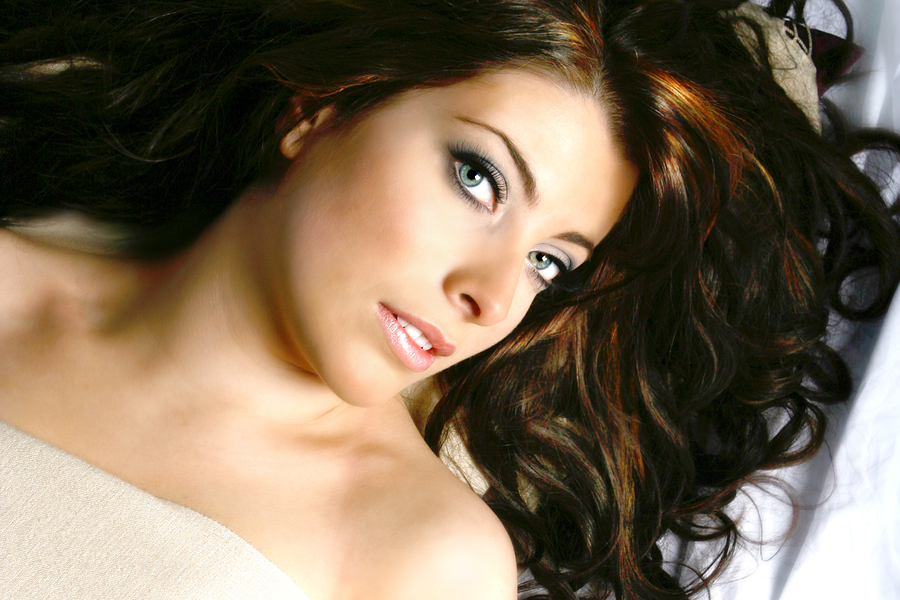 The history of hair color is one goes back almost 3,000 of years to the Middle East when it is first recorded in human history. In these ancient times humans colored their hair using vegetables tints such as henna. Later, in Greece woman used powders to dye their hair. In Rome, it was cultural to dye their hair auburn or red.
Black hair was used for middle class woman and lightning the hair blond was lawfully mandated for "women of the night", which may be where the phrase "blondes have more fun" may have originated. However, once the Romans started conquering Germanic tribes, blonde hair started to come into fashion within the aristocratic trendsetters of the era.
During the renaissance period royal hairdressers began using real gold strands to lighten the hair and in the 16th century royalty began to have their hair bleached by handmaidens. Later, auburn became popular and vegetable dyes were then used to gain the sought after coloring and other hues were used to cover grey hair.
By the 1890s well-bred American women did not color their hair, publically. The application was culturally espoused as only for "loose women". However, "reputable" women sometimes colored their hair and hoped no one would notice, or at least pretend not to notice. Then in the 1920s, everything changed. Women began breaking ridged social barriers by wearing shorter skirts, cutting their hair short and dying their hair.
Hair dying was no longer seen as a social taboo. Through out the rest of the twentieth century as hair color trends changed so did color technology and woman had more access to safer coloring products and wider range of colors and shades. Today whether you are lighting your hair, covering the grey or changing the entire color of your hair the choices are endless for a color that works best for your hair and your style.
Choosing Your New Color
When choosing a new hairstyle and determining a new look for your hair there are many factors to consider. When determining the color for your hair it is important to establish the look you are going for. If you're covering gray, lightening your hair, adding tone, or changing the color completely then all-over color is a great choice.
It is important to be aware that if you do decide on an all-over color you are prepared to follow through with regular touch ups. If you're looking for a more dramatic statement and can commit to a touch-up schedule, you're ready for all-over color. That said, with all-over color, you are still able to keep things simple and minimize upkeep. For example: if you want color that looks like yours but yet enhances your look, you can do this by choosing a shade that is within two shades of your natural color.
Using a Professional Colorist
One of the advantages of having your hair professionally colored is having an experienced colorist at your disposal to consult with when choosing your color. During your consultation they will be able to help you choose a color that accomplishes your style desires while making sure you have a new color that matches your lifestyle, comfort level and your skin tone. They can help you determine the best color for you while taking into account your personal style, face shape, hair texture and lifestyle. They will then create for you a custom designed color using the best possible products to give you a satisfying new look from roots to ends.
A professional hair color service will also include a luxurious scalp & hand massage to relax and pamper you as well as a soothing shampoo, conditioning treatment followed by a blow dry and styling to showcase your new hair color. This ensures you leave in a state of tranquility and peace, looking your best with your new luxurious hair color.
Use the Best
For a new fresh new look, the best hair colorists in the Waynesboro/Fishersville area are ready to help you attain the new all over color you want and will help you look your very best. Call Attitude Salon at (540) 946-6888 to schedule your consultation today.
Tags: Full Hair Color, Hair Color