Balayage Partial Highlights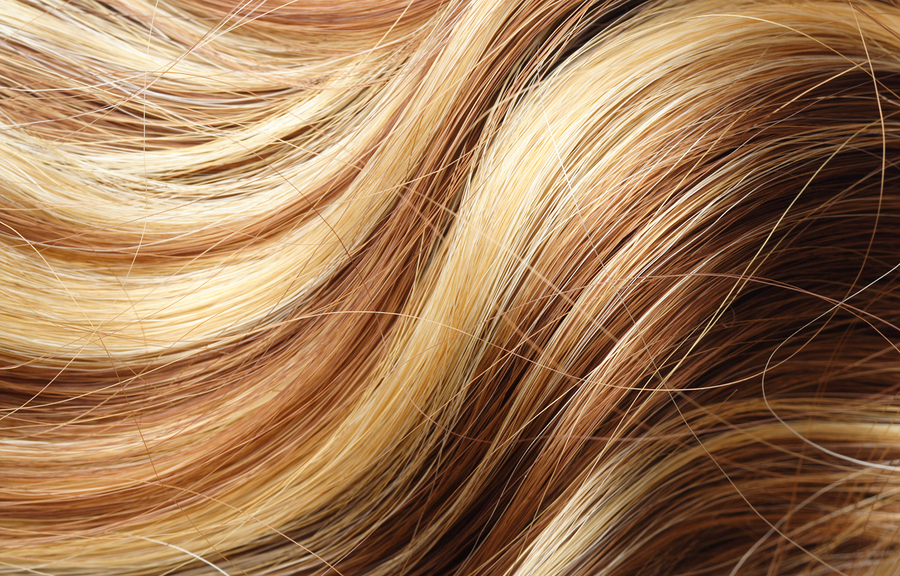 Just like full hair balayage highlights; they are a French coloring technique that was developed in the 1970. It is a freehand technique where the color is applied by hand. Balayage creates diffused and natural looking highlights with a subtle graduated lightness from base to ends.
Using a painting or "sweeping" motion the colorist takes a small section of hair and sweeps the color onto the top. Then, he or she uses a paddle to apply more color toward the bottom. This method of lightening the ends gives the colorist more control—and creates natural looking sun-kissed highlights.
Partial highlights are applied to the top of the head and sometimes the sides to apply natural looking highlights to the areas, which would normally be hit by the sun. Instead of a strict formation or row of highlights to the crown of the head, they are more natural sun kissed painted highlights.
When to Use Partial Balayage Highlights
Partial balayage highlights are a great choice the first foray into hair color as it is a great way to give a subtle sun kissed look without the commitment of full highlights. The subtle highlights will also blend well with your normal hair. Balayage highlights are best applied to natural hair or light hair. However you can use the balayage in conjunction with foils or other lighting techniques, to allow you balayage highlights, even with darker or color treated hair.
Partial highlights, especially the natural looking balayage highlights, are also a great way to extend the life of your hair color, adding highlights to the crown of you head. As they do not leave a demarcation line or marked grow out line as foils do, they provide you a longer time between maintenance appointments. Also, any grow out you do have will look more natural.
The Right Highlight Color For You
Like any highlights, choosing the right highlight color is dependent on your skin coloring to determine what colors will look best on you. For example, if you have a fair or light complexion, and your hair is natural shade of dark blonde or light brown, then the best highlights for you are generally platinum or honey colored as they will give your skin the appearance of a subtle tan, as well as accentuate your eye color.
If you have medium skin tone, however, and lighter hair or eyes then golden blonde or light brown highlights can be a great option to compliment your natural tons. If you have darker hair shades and dark brown or hazel eyes then light brown or caramel highlights may flatter you the best. Although blonde highlights can complement medium skin tones, it is important to note that they may not be the most natural look.
The Importance of Using a Professional Colorist
The balayage technique requires a skilled and experienced colorist to achieve the desired effect. Performing the process is time consuming, and it requires a good eye and a very steady hand. Balayage highlights are a time consuming process with many color and placement variations that need a professional and experienced colorist. Not all colorists are experienced with balayage highlights so it is important to choose a colorist that has a record of experience with this technique.
Partial balayage highlighting can also be done in conjunction with other highlighting and color techniques to give you a unique and customized look. One of the advantages of having your hair professionally colored is having an experienced colorist to consult with when choosing your color. During your consultation they will be able to help you determine the best highlighting colors and technique for you. They will create with you a custom partial balayage highlight using the best products to give you a satisfying new look from roots to ends through the crown of your hair.
The professional hair color service also includes a luxurious scalp & hand massage to relax and pamper you as well as a soothing shampoo, conditioning treatment followed by a blow dry and styling to showcase your new hair color. This ensures you leave in a state of peace, looking your best with your new sun kissed hair.
Use the Best
For a new fresh new look, the most experienced colorists in the Waynesboro/Stuarts Draft area are ready to help you attain the balayage highlights you want. Call Attitude Salon at (540) 946-6888 to schedule your consultation today.