Balayage Full Highlights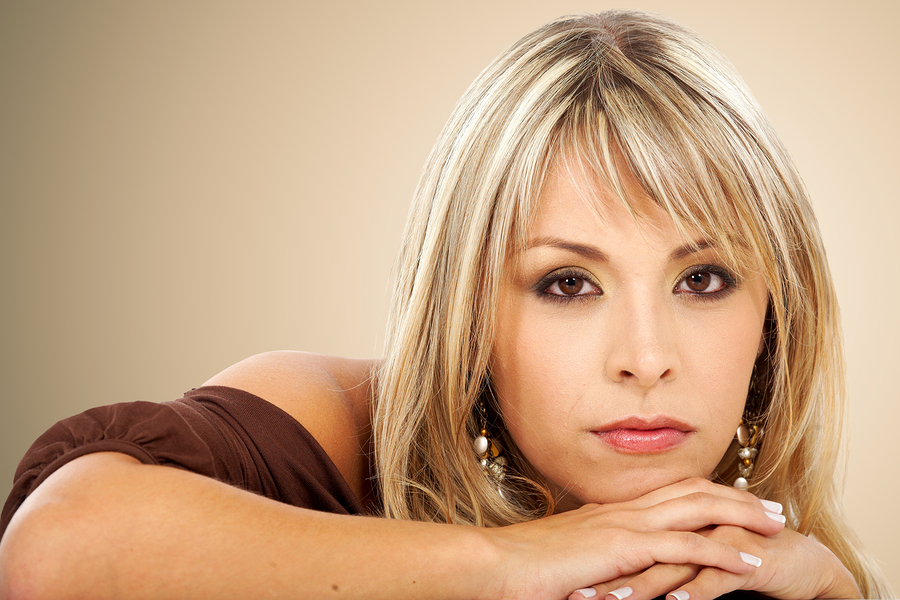 Balayage is a French coloring technique that was developed in the 1970s. Pronounced Bah-lay-ah-je, It's a freehand technique where the color is applied by hand rather than using the traditional foiling or cap highlighting techniques. As you don't use foils you can use this technique to color even the shortest of pixie haircuts.
Balayage translates from the French into the English word "sweeping." When done correctly, the colorist takes a small section of hair and sweeps the color onto the top. Then, he or she uses a paddle to apply more color toward the bottom. This method of lightening the ends gives the colorist more control and creates natural looking sun-kissed highlights.
You can achieve many different effects from soft, natural highlights to thicker and chunkier highlights. Balayage highlights can be a more economical choice, as you don't have the solid demarcation line or regrowth that is inherent with foil highlights, this means there can be more time between services. That also means less maintenance time as well.
When to Use Balayage Highlights
Balayage is best done on natural hair or light hair. However you can use the balayage in conjunction with foils or other lighting techniques to enable you to have balayage highlights even with darker or color treated hair.
Some of the best hairstyles that can benefit from balayage highlights are those with loose curls or a tousled look where you can see the color variations interlace through the hair. However, sharp, blunt haircuts like a bob usually require a strong color or a block colors to show off the cut. Balayage is best for more flowing hairstyles.
Your professional colorist can work with you to determine the best technique for your hair color, texture, cut and color history.
The Right Highlight Color For You
Like any highlights, choosing the right highlight color is dependent on your skin coloring to determine what colors will look best on you. For example, if you have a fair or light complexion, and your hair is natural shade of dark blonde or light brown, then the best highlights for you are generally platinum or honey colored as they will give your skin the appearance of a subtle tan, as well as accentuate your eye color.
If you have medium skin tone, however, and lighter hair or eyes then golden blonde or light brown highlights can be a great option to compliment your natural tons. If you have darker hair shades and dark brown or hazel eyes then light brown or caramel highlights may flatter you the best. Although blonde highlights can complement medium skin tones, it is important to note that they may not be the most natural look.
The Importance of Using a Professional Colorist
More than even foil highlights, the balayage technique requires a skilled and experienced colorist to achieve the desired effect. Performing the process is time consuming, and it requires a good eye and a very steady hand. Full balayage highlights are a time consuming process with many color and placement variations that need a professional and experienced colorist. Not all colorists are experienced with balayage highlights so it is important to choose a colorist that has a record of experience with this technique.
One of the advantages of having your hair professionally colored is having an experienced colorist to consult with when choosing your color. During your consultation they will be able to help you choose a color that accomplishes your style desires while making sure you have a new color that matches your lifestyle, comfort level and match your skin tone. They will then create with you a custom full hair highlight using the best products to give you a satisfying new look from roots to end through most of your hair.
The professional hair color service also includes a luxurious scalp & hand massage to relax and pamper you. It also includes a soothing shampoo and conditioning treatment followed by a blow dry and styling to showcase your new hair color. This ensures you leave in a state of peace, looking your best with your new sun kissed hair.
Use the Best
For a new fresh new look, the most experienced colorists in the Waynesboro/Charlottesville area are ready to help you attain balayage highlights you want. Call Attitude Salon at (540) 946-6888 to schedule your consultation today.
Tags: Balayage Full Highlights