Accent Hair Extensions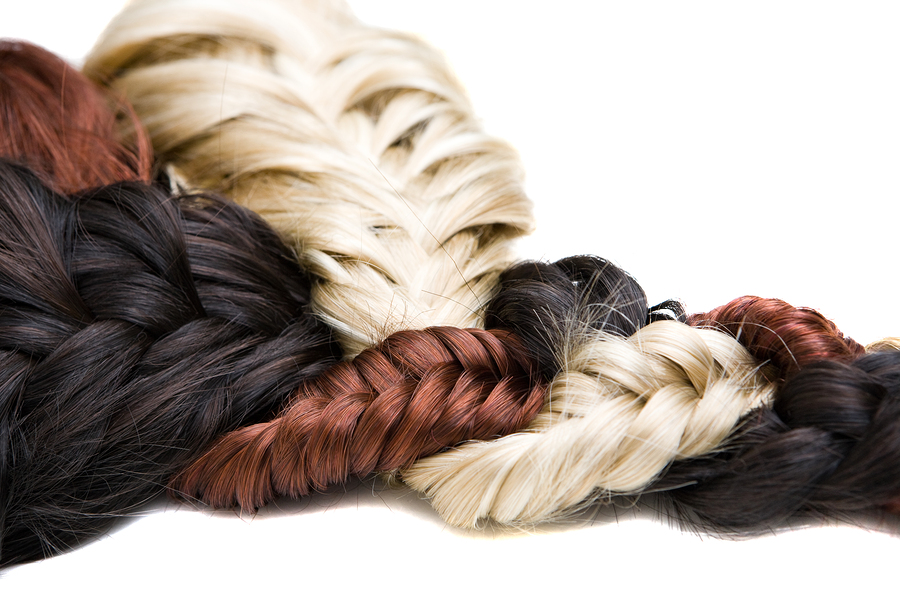 Accent extensions are a way to add instant color, highlights or other hair accents without any damage or permanent changes to your natural hair. You can choose from a myriad of colors that range from natural looking highlights and colors to fantasy colors like pinks, purples or almost any color you can imagine.
This is a great way to either try out a new color or highlights without the commitment of permanent hair color. Its also a great way to wear a not new tend like pink hair without changing your natural hair. If you are thinking of a dramatic hair change, accent extensions are a way to try out that look before being constrained to maintain the new colors and without damaging your natural hair.
As an accent color it is meant to not be an all over color but like highlights or lowlights, blend through the hair. They can also be used to accentuate or add dimension to your existing hair cut or style. Instead of all over hair extensions, you can also use accent extensions to had volume to very specific parts of your hair.
Accent pieces can also be used to complete a look for a formal hairstyle, such as a wedding or formal dance. You can have color or highlighted accent pieces interlace through "up dos" or used to make style elements "pop out" and highlight your best features. Sometimes only a few pieces are needed to completely change your look or add dimension and color to enhance your natural appearance.
Different Types of Accent Extensions
Just like full extensions, when choosing hair extensions the first big choice you need to make is to decide between human hair extensions or synthetic hair extensions. Human hair extensions are initially more expensive, however they are more natural and usually last much longer when they are high quality extensions. You can also shampoo and style human hair just like your own hair. However, low quality human hair can become brittle, dry or tangle easily.
Another choice is synthetic hair; although synthetic hair does not blend as well as human hair there are new fibers that look and act more like human hair. Although there are some exceptions, most synthetic hair is not as heat resistant as human hair and you cannot use hot irons or curling irons to style most synthetic hair. Synthetic hair also needs to be maintained and updated more often but is the least expensive option initially. Another positive aspect of synthetic hair is that it holds a style much better. Using heated rollers the curls will last for several days and straight extensions will stay smooth and sleek, even in the rain.
Fastening Your Accent Extensions
There are many methods to fitting your extensions from clip on temporary extensions to more permanent methods such as bonding with heated glue or fusion, which is natural looking glue. There are also glue less methods such as micro rings and sealing your extensions with braiding techniques like netting, lace fronts or the most common installation technique of tracking which lasts a very long time.
Using a Professional Stylist for Your Extensions
A professional stylist is necessary to ensure that your extensions are incorporated into your hair in a natural looking and quality manner. A trained, experienced and knowledgeable stylist is an invaluable part of the process. It is a waste of time and money to invest in high quality extensions and then not have them installed correctly or appropriately.
The professional stylist is able to help you determine not only the best colors to use in your accent extensions to either blend, add dimension or pop out of your hair depending on your style needs. During your consultation the stylist will also be able to determine the best extension product and fastening technique for you based on your lifestyle, budget and the temporary or permanent look you want to attain.
Use the Best
For great accent hair extensions, the best hair stylists in the Waynesboro/Charlottesville area are ready to help you attain the new look you want. Call Attitude Salon at (540) 946-6888 to schedule your consultation today.
Tags: Accent Hair Extensions