Partial Highlights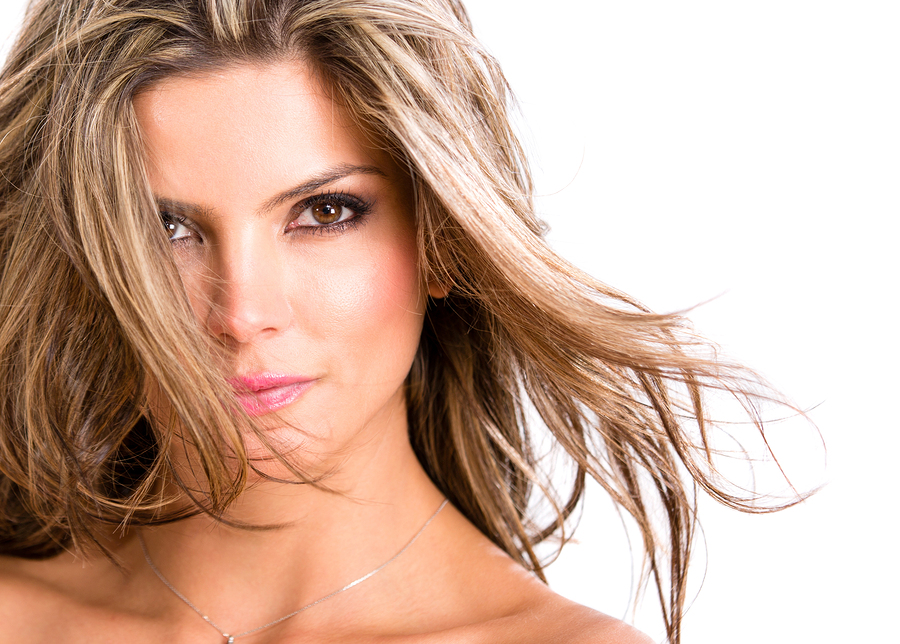 Partial highlights, as opposed to full head highlights, are usually only the top of the head, the crown and part, as well as sometimes on the sides. Highlights themselves are a popular choice for those that want to enhance their appearance without changing their overall hair color. Some people, however, have a difficult time making the choice between getting full or partial highlights.
Partial highlights can be a good choice for those that don't want a dramatic change but want to have an improved yet understated appearance. That said, they might not be the right decision for those who want to add an optimal amount of vibrancy to their look or change the full appearance to the hair. Partial highlights are most commonly used to enhance a certain feature or hairstyle, experiment with hair color, or maintain your current look between full head or full foil highlight services.
A few partial highlights in sections around the top of your head or around a special cut feature can enhance that section or add depth and dimension to a hair style. Highlights in conjunction with low lights can also be applied add a more natural blending of colors. They can be placed around the front of your head to frame your face. Partial highlights are also a great way to test the waters, so to speak, of highlighting, before committing to a full head highlight.
Partial highlights are also less expensive than a full head of highlights and can be a great way to maximize the length of your color by covering the roots and crown of your hair to lengthen the time between full head highlight services. However, if you put your hair up, you may want to forgo partial highlights or have a few extra ones placed around the sides of your hair where it is pulled up.
The Process of Partial Highlights
Hair highlighting generally refers to the application of a lighter color to sections of hair rather than one overall color to the entire head of hair so as to provide a contrast and added dimension between these sections and the rest of the hair on your head using foils to separate colored, bleached and non-treated strands of hair. In highlighted hair, a bleach and peroxide mixture can be used to remove existing color from the hair, or hair color dyes can be used to lighten and deposit color to the hair. With partial highlights, this is usually done around the crown of the hair, along the part or in specific areas in the hair you want to brighten or add dimension. Usually these areas are all on the top or front of your head.
The Importance of Using a Professional Colorist
The application of highlights to hair requires skill and experience to achieve the desired effect. An amateur using non-professional products can make mistakes such as selecting hair sections, which are too thick, too thin or poorly spaced on the head, which is an unflattering and unnatural look that is not easily remedied. When you attempt to use home hair highlighting kits, most amateurs do not have the skills, training or experience to avoid mistakes that can range from unsightly and unpredictable coloring to over bleaching and chemical "haircuts" or loss of hair.
One of the advantages of having your hair professionally colored is having an experienced colorist to consult with when choosing your color. During your consultation they will be able to help you choose a color that accomplishes your style desires while making sure you have a new color that matches your lifestyle, comfort level and match your skin tone. It can be helpful to bring a picture of the types of color and highlights you desire to your consultation. They will then create with you a custom partial hair highlight using the best products to give you an exciting new look. Using foils, they can also use different tones as well as low-lights to create a natural new look.
The professional hair color service also includes a luxurious scalp & hand massage to relax and pamper you as well as a soothing shampoo, conditioning treatment followed by a blow dry and styling to showcase your new hair color. This ensures you leave in a state of peace, looking your very best.
Use The Best
For a new fresh new look, the best hair stylists in the Waynesboro/Stuarts Draft area are ready to help you attain the highlights you want. Call Attitude Salon at (540) 946-6888 to schedule your appointment today.
Tags: Partial Highlights