Relaxer Touch Up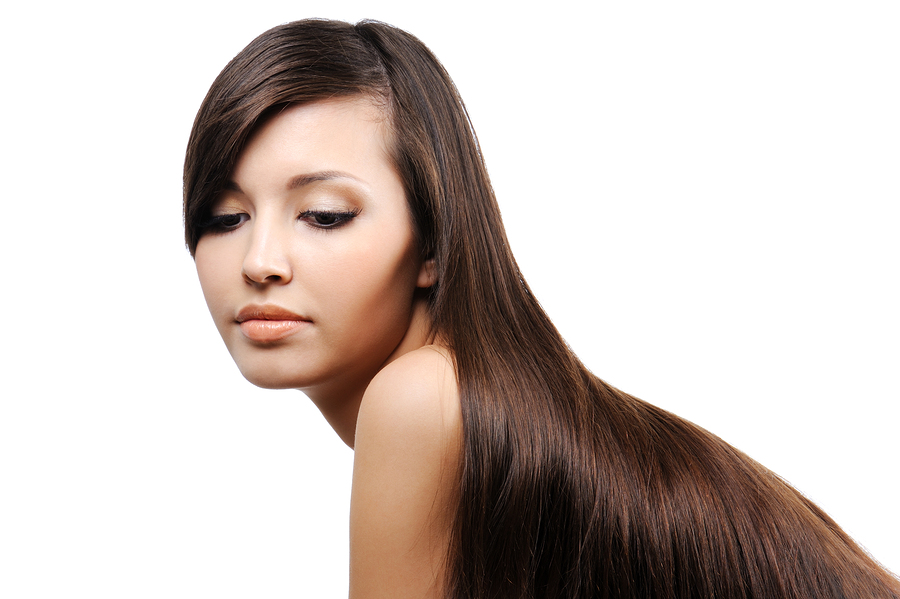 There are many reasons people with curly hair would consider relaxing their hair. It has been a common choice for individuals with coarse, super tight curls to desire the fashion choice of flowing, straight and softened strands of hair.
Although hair relaxers are a permanent to straighten or smooth extremely textured and curly hair, when the roots grow they will need to have the relaxer treatment applied to the new growth to ensure continuity between the straight, smoother hair and the new coarse or curly hair.
How Often Should the Relaxer Be Re-Touched?
It is important when you are relaxing your hair, to only have the relaxer applied to the areas of new grow out. Only untouched or virgin hair should have the relaxer applied to it. It is important to not apply relaxer too your new growth too soon, as to ensure you do not overlap the product on already treated hair. You need enough growth to apply safely without overlap.
However, you also don't want to wait to long between treatments to avoid unsightly grow out of curly hair that will contrast with your smooth, soft treated hair. The usual time frame between touch ups is about 5-6 weeks.
How Does Relaxer Work?
The relaxer is applied to the roots or new growth of the hair and remains in place for a preset interval, during which time it will alter the texture of the hair by a process of controlled damage to the protein structure. This will breaks the bonds of the structure enough to cause it to soften and enable the hair to be straightened. Once the relaxer has worked to the desired consistency the hair is then rinsed, neutralized and deep conditioned.
There are many different types of relaxing products, conditioning treatments and preparation solutions on the market. It is important to not only use the best products but the most appropriate for your specific hair's texture. The products used also need to compliment the products already used on the rest of the hair. The most important time to use a professional for a relaxing treatment is when you are treating your new growth.
Having a Professional Touch Up Your Relaxer
It is necessary to use a professional, experienced and first-rate stylist to apply your hair relaxing treatment on your roots to ensure that your hair turns out soft, healthy and sleek. Again, although many people have chosen to use home relaxing treatments, the most important time to use a professional is when touching up your grow out.
During your consultation the stylist will be able to determine the best relaxing product and technique for you based on the texture, curl and condition of your hair. A professional stylist has access to the best products to not only relax your new growth but also protect your hair that is already treated.
The experienced stylist also has the wisdom and training to correctly apply the relaxing product only to the portions of your roots that needs it. If you treat your roots yourself, with a home treatment, you run the very real risk of damaging it beyond repair and any overlap onto already treated hair can cause breakage or what is commonly referred to as a "chemical haircut".
A qualified stylist also knows the best techniques for applying the relaxer to give your hair the best body and thickness while keeping the shine and softness you desire. With a professional you have the peace of mind that you will be leaving with beautiful, soft and sleek hair that is as healthy as possible.
Your professional relaxing appointment will also include a luxurious scalp & hand massage to relax and pamper you, as well as a soothing shampoo, conditioning treatment followed by a blow dry and styling of your new hair cut. This ensures you leave in a state of tranquility, looking your best.
Use the Best
For a great hair relaxing treatment the best hair stylists in the Waynesboro/Charlottesville area are ready to help you attain the new sleek look you want. Call Attitude Salon at (540) 946-6888 to schedule your touch up today.
Tags: Relaxer Touch Up