Permanent Wave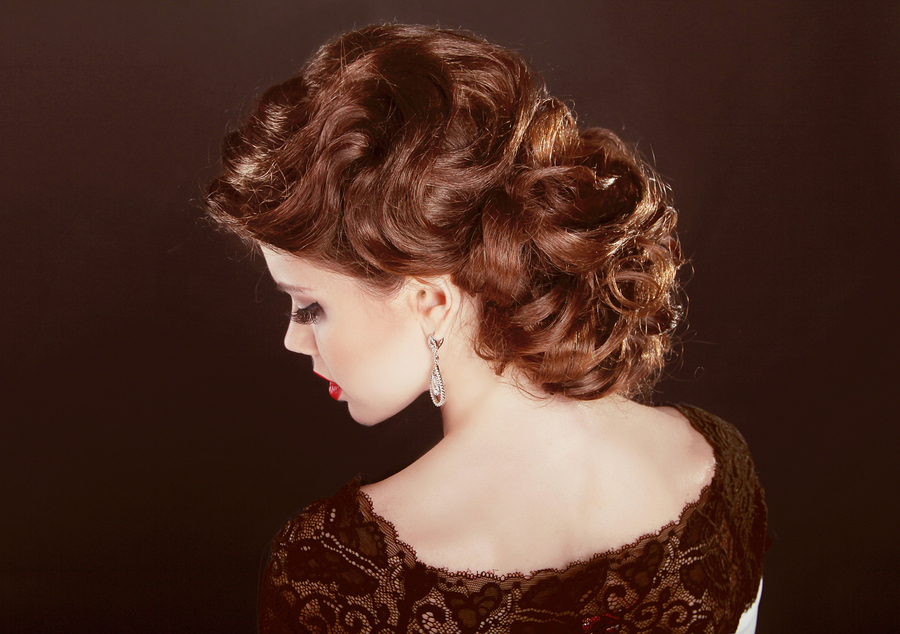 A permanent wave otherwise known as a perm, are waves in the hair made by applying heat and chemicals. The perm involves the use of chemical products to break and reform the bonds of the hair. The hair is washed and wrapped on a perm rod and then a waving lotion is applied with a base. This solution creates a chemical reaction, which makes the inner structure of the hair pliable by breaking some of the cross-links within and between the protein chains of the hair.
The hair will swell, stretch and then soften, before molding around the shape of the perm rod. In the past, when someone would think of a perm they would reference tight, fake crimped looking curls of the 1980's or the acrid hair solutions, and scary metal rods and rollers of old permanent techniques. The old-fashioned permanent got a bat reputation because it was damaging to hair's condition, not to mention unrealistic style.
This isn't your mother's perm anymore! There are new updated types of perms that create big, loose and soft curls. The technology has now been updated and can now create volume and natural curls that are sumptuous and sexy. Stylists now have techniques to add texture and style to any hair without the frizz and tight curls of the past. Contemporary permanent waves use advanced product technology that are better for the hair with state of the art solutions and built in conditioners.
A perm can be a great way to give your straight or limp hair a beautiful wave or curl and sensual volume.
Types of Permanent Waves
There are two main kinds of permanent waves or perms. The first are spiral perms. A spiral perm uses permanent hair products with small curling rods, which produces tighter curls. Body waves however, make use of he same technique only with larger curlers that add a wavy effect instead of twisted ringlets.
Having a Professional Permanent Wave Appointment
To create the permanent wave, your professional stylist will consult with you to determine the best wave or curl to compliment your face shape, hair cut color, and sense of style. They will then prepare the hair with a deep cleansing or neutralizing shampoo, which will help accept the permanent products. Another solution is then placed on the hair to ensure it remains damp through the entire permanent process. Then the qualified stylist will apply the perm solution before wrapping the hair around rods. When the curl is set, the hair is gingerly removed from the curling rods to reveal your new luxurious hair.
It is integral that a professional stylist with experience rather than a home permanent wave or "do it yourself" kit creates your permanent. An amateur approaching the permanent process will not have the training, knowledge or professional products that an expert has access to. A permanent wave done incorrectly or with over the counter products can result major issues such as hair that is no longer elastic and flexible, but instead is brittle and fragile.
After a shoddy perm, even combing the hair will result in hair loss. The hair shafts will experience fracture where they exit the scalp. Because the bulb of hair has not been removed, though, the hair follicle is not damaged and the hair will regrow; however, it will cause temporary hair loss, which can be visibly unsightly and a traumatic experience that takes a long time to rectify. Using a trained professional will give you the peace of mind that you will leave the salon with beautiful new lush waves or curls.
You are investing in your hair and your appearance. You are worth the best. Your professional permanent wave appointment will also include a luxurious scalp & hand massage to relax and pamper you, as well as a styling of your new wave or curl. This ensures you leave in a state of tranquility, looking your best.
Use the Best
For a beautiful permanent wave, the best hair stylists in the Waynesboro area are ready to help you attain the curl and body you desire. Call Attitude Salon at (540) 946-6888 to schedule your appointment today.
Tags: Permanent Wave