Perm Specialty Wraps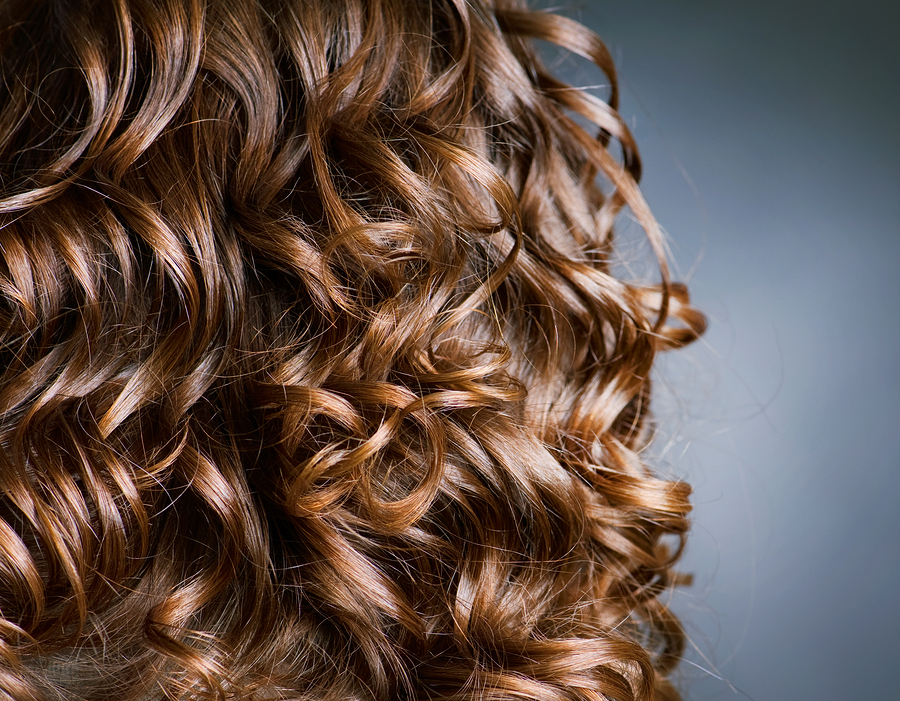 The biggest factor in a successful perm is the perm wrap. How the hair is wound on the perm rod, the size of the rod, and the number of rods used all effect the entire look and result of the hairstyle. A specialty wrap uses non-traditional wrapping techniques or methodologies to give you a custom look that stands apart from everyone else. Longer styles of hair, specifically, will require more curls, customized wrapping and special wrapping techniques.
Large curls, vintage curl styles or other unique looks can also be accomplished using varying rod sizes and customized wrap patterns for your hair length and style. A specialty perm service opens up the possibilities to a myriad of looks and limits your style only to that of you and your stylists' imagination. Sophisticated or couture looks can also be created with specialty wrapping techniques custom placed and directed for you desired look, hair texture and length.
Types of Perm Specialty Wraps
If your hair is longer than shoulder length, adding curl or waves will take a bit more attention, time and customized wrapping. A professional stylist will be able to tailor the amount of curl you want with the type of perm wrap and size of the perm rods. One example of a specialty wrap is a multi-textured perm. The stylist can use two different sized perm rods creates curls that are natural and less defined. This is a great look to add body and dimension for long hair.
Another type of specialized permanent treatment is a partial perm. Instead of a full perm some hairstyles are better suited to having only part of the head permanently waved or curled. This can provide lift by treating only part of the head, which provides lift; volume and texture to a pre-determined section that will best compliment the hair cut and style. For example: short haircuts, can benefit from a limited permanent wave that can add texture to the crown of the head. A partial perm can also be utilized to add texture to new grow out along the root line, leaving previously treated hair untouched. When applying this technique, only some of the hair is chemically treated, but all of the hair is put on rollers. This way even the untreated hair will fall in a similar hair pattern as the chemically altered hair, making the overall style seem more natural.
Having a Professional Permanent Specialty Wrap Done
To create the customized and specialized perm it is best to schedule a consultation first with the stylist. At this time you will want to bring in pictures of the looks you want to create. Your professional stylist will create for you're a custom wave or curl to compliment your face shape, hair length, cut, color and style. They will then prepare the hair with a deep cleansing or neutralizing shampoo, which will help accept the permanent products. Another solution is then placed on the hair to ensure it remains damp through the entire permanent process. Then the beautician applies either an acidic or alkaline perm solution before wrapping the hair around rods. When the curl is set, the hair is gingerly removed from the curling rods to reveal your new luxurious hair.
It is integral to your permanent created by a professional stylist with experience rather than a home permanent wave or "do it yourself" kit. A professional stylist can give you a safe and healthy perm while creating a beautiful customized look with specialized perm wrapping.
Using a trained professional will give you the peace of mind that you will leave the salon with beautiful new lush waves or curls that was specialized just for you. Your professional relaxing appoint will also include a luxurious scalp & hand massage to relax and pamper you, as well as a styling of your new specialized wave or curl. This ensures you leave in a state of tranquility, looking your best.
Use the Best
For a beautiful, specialized perm wrapping the best hair stylists in the Waynesboro/Charlottesville area are ready to help you attain the custom, perm you want. C Call Attitude Salon at (540) 946-6888 to schedule your consultation today.
Tags: Perm Specialty Wraps