Men's Clipper Cuts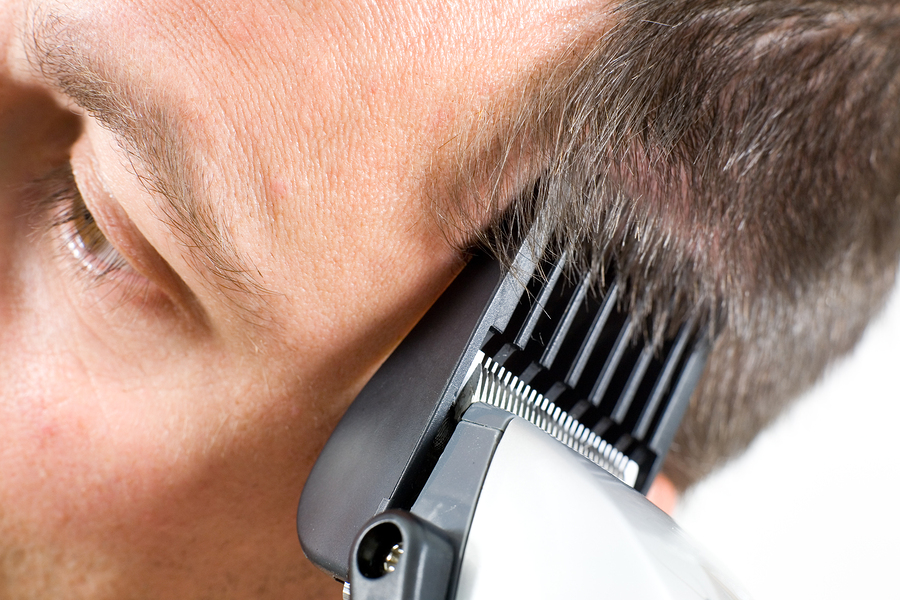 Since the ancient cultures of Greece, Rome, and Egypt men have been visiting barbershops or salons to keep their hair trimmed. Over the millenniums they have been a location where men gather to not only have their hair and beards cut or shaved, but also a place for them to discuss politics, philosophy or any cares of their culture and time.
The first clippers used in haircuts were manual clippers. The hair was picked up in locks and the head was rapidly depilated using manual clippers to cut hair close and fast. Such haircuts became popular among boys, mostly in schools, and young men in the military.
However, in the 1920's the automatic clippers were invented. The advent of electric hair clippers eventually led to the replacement of manual clippers. However, some barbers in western countries continue to use the manual clippers for trimming. As usage of electric clippers spread, it led to the popularity of buzz cuts, crew cuts and later flat top haircuts, fades and all types of short hair. More modern styles use both clippers and scissors to add uniformity while also establishing precision and texture.
The Clipper Cut Technique
When welded by a professional stylist, clippers can give a very exact, neat finish and can keep the cut to an accurate length. Depending on your stylist they can be used both with and without the plastic guards, which can create a tight faded finish.
Clippers are a great choice for men that wish to obtain and sustain very short hair. They can give you a very close cut with clean and precise lines. For example: If your hair is thinning out a short buzz cut can be a good choice for you. The cut will reduce attention to your hair loss. A clipper cut is the best way to cut your hair very close to the scalp, which will reduce the appearance of a bald spot.
Currently, there are also many modern styles that are very short on the sides yet leave length on top. The clippers provide a great contrast between a clean finish on the back and sides to the longer textured top that may be created by using scissors or clippers combined with a comb, which adds texture but allows for accurate longer cuts.
Using a Professional Stylist for Your Hair Cut
Using an expert stylist is crucial to any professional or modern hair cut. An experienced stylist will first offer you a consultation, which will help determine the best style for your comfort level, life style, head shape, hair type and the thickness of your hair texture. They will then use the determinations made during the consultation to design a custom cut just for you, keeping in mind your needs and style desires. They may use both clippers and scissors as needed to obtain the best cut for you.
Whichever style that you chose for your next visit to the salon; remember that both scissors and clippers are simply tools for your stylist. It is important to choose a reputable stylist who can use these tools to the maximum advantage to create the look you desire and design the best cut for you.
A professional clipper haircut for men will also include a shampoo and conditioning treatment using professional products, which will give your hair the best possible treatment and leave it in the best possible state. The visit will also include a relaxing and therapeutic neck and scalp massage to leave you stress-free and comfortable. Your stylist will also blow dry and style your hair so you are ready the moment you leave the salon for any situation, while maintaining the a modern and professional appearance.
Use the Only the Best
For a new fresh new haircut or to maintain your current style, the best hair stylists in the Waynesboro/Fishersville area are ready to help you attain the style and cut you want at the most reasonable price. Call Attitude Salon at (540) 946-6888 to schedule your haircut today.
Tags: Men's Clipper Cuts