Hair Up Do's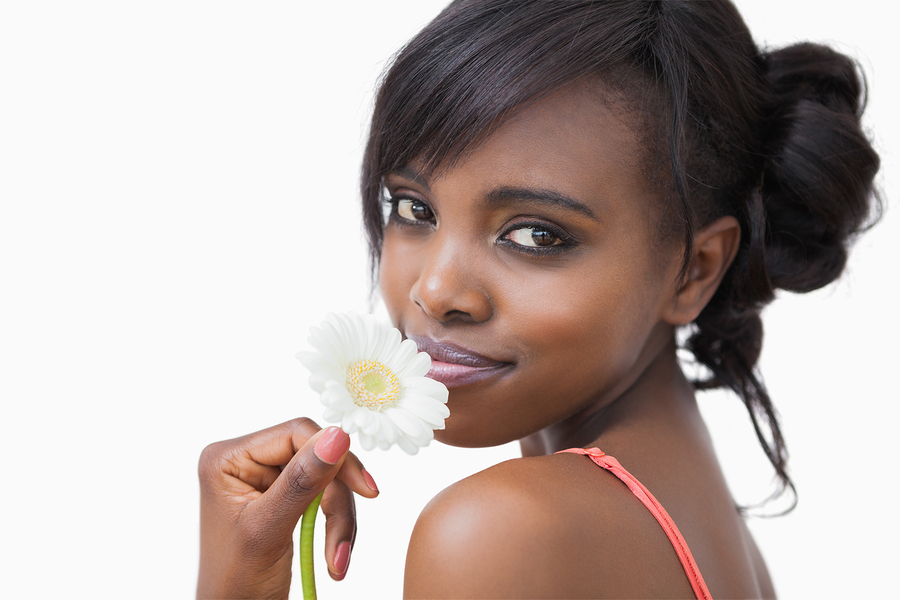 An "up do" is a hairstyle that requires arranging the hair instead of allowing it to fall freely. It is usually associated with more elaborate styles intended for special occasions such as a formal dance or wedding. However, an "up do" can be appropriate for any professional function. A "up do" is a classic yet sophisticated look that harkens back to the 1600's when the first hairdressers for royalty would create elaborately arranged hair styles.
When you think of up do's you probably think of the classic "up do" like the French twist, which the hair is tucked into a vertical roll down the back of the head. Another classic up do is the bun or chignon when the hair is pulled into a knot at the nape of the neck. There are many variations to these common "up do" hairstyles and other more intricate, edgy and hair designs using elements curls, braids, and hairpieces. Even a ponytail is essentially an "up do", and there are many ways to turn even the simple ponytail to an elaborate ornate design.
Best Up Do's For Your Face Shape
It is important when choosing an up do hair design to account for your face shape. It is extremely important to make sure that whatever "up do" you choose not only compliments your face and your overall appearance but also is structured to make you look your very best.
When determining the best style for you there are some tips and tricks to help you look your best. If you have a round face, you can add balance to your look by adding height and volume. This creates a slimming illusion that keeps the focus on the top of your head and away from the sides of your hair. If you have more of an oblong face than you want to focus on a shorter but full "up do". With an oblong face you want to shorten your face, one way to accomplish this is by having bangs or fringe with a tightly pulled back look.
However, if your face is more square you will want to balance out the angles by choosing a soft "up do" to smooth out the more severe features. This can be achieved using the contrast of a messy, curly or romantic "up do" as opposed to a pulled back or tight look. If your face is heart shaped, a wider forehead but smaller jaw, the goal is to take the focus off the top and to the jawline. In this way you also even out the hair and face by adding balance. A half up/half down "up do" works well to compliment and frame your face.
If you have an oval shaped face than you are in luck because any style will work! The balanced proportions of an oval face lend itself to most any "up do" or hairstyle. The only limit is your imagination. However, one thing you will want to be mindful of is to make sure that you do not have hair in your face at all. You are blessed with great proportions with an oval shaped face and you don't want to hide those fantastic features.
Using a Professional Stylist for You "Up Do"
One of the advantages of having your hair professionally cut is having an experienced stylist to consult with you when choosing your style. A professional stylist is trained, experienced and keeps updated with the latest hairstyles and techniques. They can work with you to create a style that helps you look your very best; keeps in mind the needs of your face shape and hair texture or thickness to give you the finest look possible.
Also, a professional hair stylist also can offer you a style that you may not be able to accomplish yourself. Many "up do" styles require access to your entire head and areas you can't reach by yourself. They also have access to the best equipment, top hair products and unsurpassed proficiency in hair styling.
A professional "up do" style will also be preceded by a luxurious scalp & hand massage to relax and pamper you as well as a invigorating shampoo and deluxe conditioning treatment. A blow dry and your customized styling service will follow. This ensures you leave in a state of tranquility, looking your very best.
Why use a Professional Stylist
For a great formal hairstyle, the best hair stylists in the Waynesboro/Staunton area are ready to help you attain the "up do" you want. Call Attitude Salon at (540) 946-6888 to schedule your Hair Up Do today.
Tags: Hair Up Do's