Hair Color Lowlights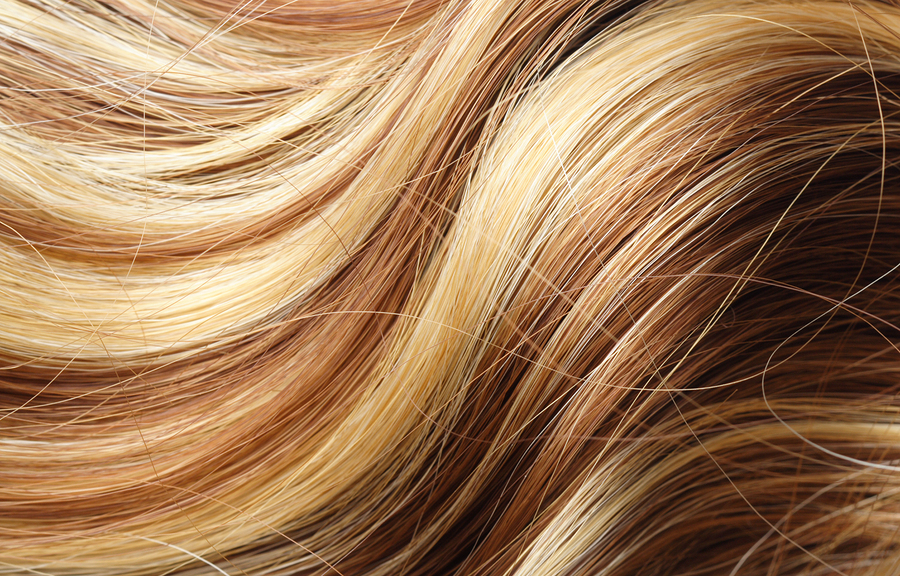 Lowlights darken and deepen your hair color. Lowlights can be used to add depth and dimension to your hair color, they can also help your highlights blend with your natural color and compliment your hairstyle.
Your hair color should never detract from your facial appearance. However, too many highlights can make your skin look faded and wash out your skin tone. It is recommended to add lowlights every third time you get your hair highlighted to blend your highlights with your natural color. If you blend your highlights with your natural color this will lengthen the time you can go between color treatments, as it will hide unsightly root lines and extend the life of your coloring.
Adding lowlights will add depth and dimension to your color with contrast that will add the impression of depth and fullness. Lowlights are frequently reds, plums and auburn shades. However, also tones of red and copper and gold blends also work well. Two or three colors can be used throughout the hair to create shimmering, true-looking contrasts. Red lowlights work well with blond highlights. For example: adding these lowlights to highlighted blondes will compliment the shape of your haircut and accentuate your layers, which will add movement to your hair. It also looks more natural to have hair with different tones than one-color.
It is also common to add darker tones via lowlights when going into winter. Darker tones are better for skin that is often paler in winter, as they won't drain the color from the face.
The Process of Adding Lowlights
Lowlights are strips of hair that are darkened a couple shades or colored a different shade entirely, such as a red tone. They blend in and add a subtle change to your hair. On their own, lowlighting compliments hair beautifully by adding subtle dimension. Coupled with highlights, it can give you a very natural looking color. Both of these processes are great individually and even better together.
Using foils, lowlights are weaved through the hair using a pre-planned pattern to compliment your haircut, style and coloring. Not only are the placement of the foils important but the width and size of the lowlighted hair is also as important. If large chunks are colored then it will be more dramatic than thin strips that blend with the other coloring of your hair.
The Importance of Using a Professional Colorist
The application of lowlights to hair requires skill and experience to achieve the desired effect. An amateur using non-professional products can make mistakes such as selecting hair sections, which are too thick, too thin or poorly spaced on the head, which is an unflattering and unnatural look. Coloring of the hair is a process that should not be taken lightly as it needs to be customized to the specific chemistry and tones of your hair.
One of the advantages of having your hair professionally colored is having an experienced colorist to consult with when choosing your color. During your consultation they will be able to help you choose a color that accomplishes your style desires while making sure you have a new color that matches your lifestyle, comfort level and match your skin tone. They will then create with you a custom lowlights that use the best products to give you a satisfying new look either with or without the addition of highlights. Using foils, they can also use different tones as well as low-lights to create a natural new look.
The professional hair color service also includes a luxurious scalp & hand massage to relax and pamper you as well as a soothing shampoo, conditioning treatment followed by a blow dry and styling to showcase your new hair color. This ensures you leave in a state of tranquility, looking your best.
Use the Best
For a new fresh new look, the best hair stylists in the area are ready to help you attain the lowlights you want. Call Attitude Salon at (540) 946-6888 to schedule your consultation today.
Tags: Hair Color Lowlights